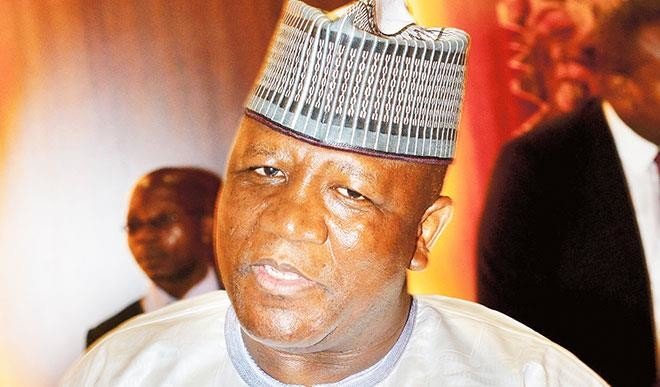 A former Governor of Zamfara State,
Abdulaziz Yari
 has declared himself as the leader of the All Progressives Congress in the state.
Yari asserted that the state Governor, Bello Mohammed Matawalle's defection into the APC and receiving a membership card does not mean he is the leader of the party in the state.
He further stated that the Governor, who was formerly of the Peoples Democratic Party, made a mistake by not consulting him before defecting to the party.
"Whether he likes it or not, I still remain the authentic APC leader in the State, so he should stop parading and deceiving himself as the party's leader in the state.
"I will never stay alive and see Matawalle being the leader of the party I formed and nurtured in the state," he warned.
Recall that the Chairman of the APC National Caretaker Committee, Mala Mai Buni, on June 29, announced the dissolution of the party's executive council from wards, local government in Zamfara State.
Buni stated this during the official defection of Matawalle from the Peoples Democratic Party to the APC.
The Chairman of the caretaker committee said the Zamfara State Governor would remain the leader of the party, while the party exco in the state has been dissolved.