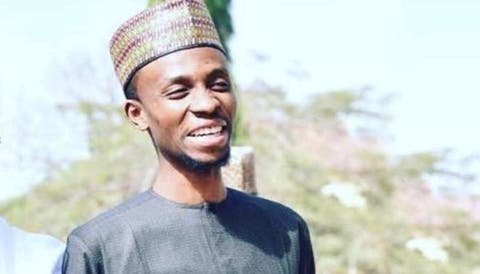 ‌
Eniola Akinkuotu, Abuja
Bello el-Rufai, the son of Governor Nasir el-Rufai of Kaduna State, on Monday, mocked a former Minister of Education, Oby Ezekwesili, after she asked him to apologise for threatening to have a sex orgy with someone's mother on Twitter.
The former World Bank Vice-President had also asked Bello to apologise for making acerbic comments laced with tribalism.
Some of Ezekwesili's followers insulted Bello following her tweet but she immediately cautioned them, saying that she would not entertain insults on her timeline.
Responding, however, Bello said, "No Oby. This can't save you."
Ezekwesili was one of the persons acknowledged by el-Rufai in his autobiography titled, 'The Accidental Public Servant'.
El-Rufai wrote that Ezekwesili and her husband, Chinedu, kept an "eye on his family" during his trying times while he was being persecuted by the Umaru Yar'Adua government.
The governor, who recently tested positive for COVID-19, has been off social media for some time.
Meanwhile, el-Rufai's son has continued to trend on Twitter for the second consecutive day after threatening to gang-rape someone's mother.
Trouble started after Bello took to Twitter to attack United States President, Donald Trump, over the handling of the COVID-19 pandemic.
Bello said, "There is nothing as radioactive as an incompetent leader during a time of crisis. The United States of America is a case in point. A few states in Nigeria too."
However, a Twitter user named Consigliere with the handle @oewonah (now @thanos_zer), said Bello should rather focus on Nigeria's President, Maj.Gen Muhammadu Buhari (retd.)
He insisted that the American President was miles ahead of Buhari and even Bello's father, el-Rufai, in terms of quality leadership.
Consigliere wrote, "He (Bello) can't call Buhari out for his ineptitude yet he's calling Trump names? Did he vote Trump?"
El-Rufai's son, however, decided to rain expletives on the man who disagreed with him and also insulted his ethnicity.
He tweeted, "Tell your mother I'm passing her to my friends tonight. No Igbo sounds please! Tueh.
Not done, the younger el-Rufai sent a private message to Consligiere, saying it was obvious that he was attacking Buhari because he is Igbo.
Bello further stated that Buhari was completing the Second Niger Bridge in the South-East, a feat which former President Goodluck Jonathan could not attain despite being supported by Igbo.
He also insulted the leader of the Indigenous People of Biafra, Nnamdi Kanu.
He tweeted, "Your mother is the main whore of the South-East. I can't reply you publicly. F**k Kanu and take a picture of the Second Niger Bridge, thanks to Buhari. My mentions are mine. If a Sunday bastard makes up lies and drags my father, his mother will be games. If he doesn't want it, he shouldn't mention me. The crowd has never phased (sic) me.
"Truly your mother's son. Does she still earn by earning 2,019 naira per suck on Azikwe Street, Aba LGA? Tell her to wear mask and gloves while doing it due to this pandemic."
The person whose tweets Bello was directed at, expressed shock at the insults, explaining that he wasn't even Igbo.