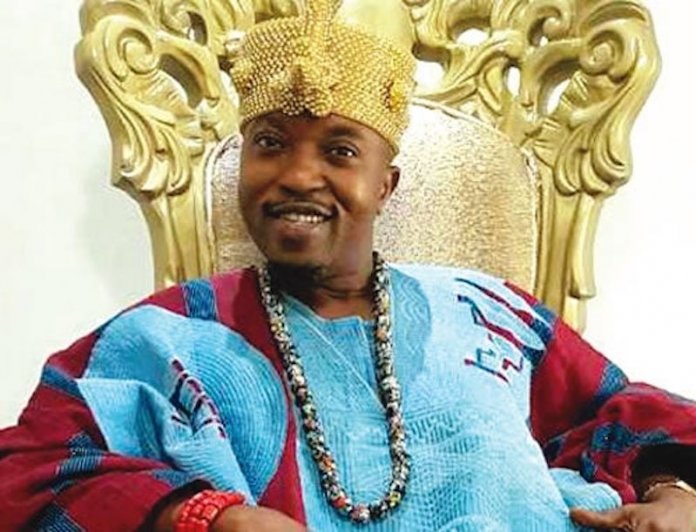 The Oluwo of Iwo land, Oba Aldulrasheed Akanbi has been hit with a six-month suspension over reasons that were not exactly spelt out but onlookers are happy to submit. All things considered, the suspension has been viewed by many as evidence of the fact that pride comes before a fall, and humility is one virtue that can be impressed upon anybody, royalty or rogue.
Since the coronation of Oba Abdulrasheed Akanbi in 2016, Yorubaland has rather experienced more features in television, bulletins and not a few gossip nubs. Much of this attention attended the unconventional quirks of the new Oba, much of which has been labelled mere eccentricity by some and outright unorthodox by others.
In four years, nary a year went by in which Oba Akanbi is not credited with something jaw-cutting. For instance, it is alleged that less than two years on the throne, Oba Akanbi had a squabble with the publicity secretary for the now-extinct National Party of Nigeria (NPN), Abiola Ogundokun, stripping Ogundokun of chieftaincy titles on account of the latter pointing out the Oba's oddities.
Not too long after that episode, Oba Akanbi was accused of disrespecting the traditional deities of Yorubaland, inadvertently referring to them as obsolete past times of the dark ages. That was not appreciated at all but was definitely not going to be the last religious stunt pinned on him. Soon afterward, Oba Akanbi offended Islamic clerics when he led a Sallah prayer session in place of an Imam.
Aside from deities and clerics, Oba Akanbi also allegedly had shadow conflicts with the Ooni of Ife, Oba Babatunde Ogunwusi, Alaafin of Oyo, Oba Lamidi Adeyemi, and most recently, the Agboowu of Ogbagba, Dhikrulahi Akinropo, who Oba Akanbi allegedly assaulted during a meeting.
Apparently, Oba Akanbi has a knack for this kind of thing. In any case, the Osun council of kings has taken the initiative to assault his bulwark for once, with a 6-month suspension. The meeting was headed by the Ooni of Ife, Oba Ogunwusi, and has been construed by some folks as a fitting response to the roguish king.
In the meantime, rumours soon emerged after the suspension was publicized that life continues for the suspended king who does not give a bat's eyelid about the suspension. Curiously, counter rumours have arisen where Oba Akanbi has accepted the decree of the many and humbled himself before the council of kings.
Pride goes before a stumble, therefore, if not a fall.