Afeez Hanafi
A leader of a kidnap gang paraded by the police put up a mild drama during the week, narrating how he punished a gang member, Ifeanyi Sylvanus, for raping one of their female victims.
For flouting 'the ethics' of the gang, the ringleader, Maduabuchi Amamba aka Commander, said he deducted N40, 000 from Sylvanus' ransom share as a punishment.
Amamba and Sylvanus were among 16 suspects apprehended by men of the Inspector-General of Police Intelligence Response Team headed by DCP Abba Kyari.
The suspects are Nwazuoke Ijima, aka SS, Eze Chikwe aka Afo, Chinoso Amadi, Chimeremueze Benson, aka Atuma, Ugochukwu Uzoma, David Nweke aka Rugged and Ikechukwu Erondu.
Others are Abraham Nna, Chijioke Azuka, Ugochukwu Obi aka Muchocho, Iwejo Chibuna, Ohasonu Sunday, Nwachukwu Stanley and Godswill Ihemere, aka Ojaba.
City Round learnt that the suspects carried out kidnapping in Enugu, Imo and Abia states, collecting millions of naira in ransom.
Five cars and 10 mobile phones belonging to their victims as well as an Ak-47 rifle, a pump-action gun, five locally-made pistols and cartridges, were reportedly recovered from them.
It was gathered that the gang had camps in the Osisioma Local Government Area of Abia State, where they kept those they kidnapped while negotiation with family members went on.
The IRT detectives were said to have swooped on them following petitions to the IG, Mohammed Adamu.
Amamba told the police that he participated in several kidnappings, including the abduction of a reverend father whom they freed after collecting N400,000 ransom.
The 30-year-old native of Osisioma LGA said he was a vigilante before he joined the kidnap gang early in 2019.
He stated, "I met my gang members at Umugbede area of Osisioma where we were smoking Indian hemp and cocaine. My father was sick and there was no money to treat him. One of my friends known as Chiemka aka Niggar took me to the joint where I met my other friends.
"In January 2019, we went for a robbery at Amafife area of Osisioma, where we robbed a woman coming back from her shop and we snatched her bag. Niggar said he has been monitoring the woman for a long time.  We were four that went for the robbery and we made N35,000.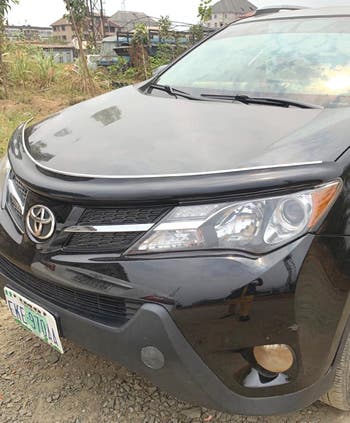 "We then kidnapped a woman in a Jeep. We took her to Ojaba's house. The person that brought the job for us said the woman could afford N20m ransom but her husband eventually paid N2m.
He said Sylvanus watched over the woman at the camp, adding that he knew she was raped after she was released.
"I was not aware Ifeanyi (Sylvanus) raped the woman. After the ransom was paid, I got information about what he did and I asked him. He confessed that he had sex with the woman four times. I deducted N40,000 from his share as a punishment and gave him N120,000.
"We then sold the woman's vehicle to one Sunny who resides in Imo State for N400,000. In January 2020, we kidnapped a lawyer on Obingwa Road. He spent three days in our camp. The man paid N200,000 ransom and I got N34,000 as my share.  My friends also sold the lawyer's car," he added.
Another suspect, Ejima, said he was initially with a kidnap gang but he dumped it and started working with Amamba-led gang because he was not making enough money in the former group.
He said he took part in the kidnap that fetched the gang N2m, adding that he got N390,000 as his share.
He stated, "We also kidnapped a reverend father and took him to Nekaro village. He spent four days with us and we collected N400,000 from his family. While we wanted to sell the reverend father's vehicle, we had an argument in the vehicle, because the reverend father's phone was missing and we were looking for it. In the process, we had an accident with his vehicle."
Chikwe, 35, said he only partook in a kidnap with the gang, using his father's gun.
He stated that he was given N50,000 after the operation.
Copyright PUNCH.