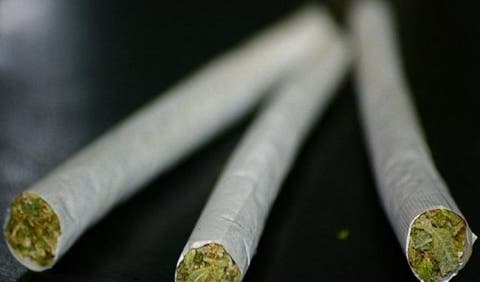 Menukuro Olatunji Frank
When I was growing up as a child, marijuana was seen by many people in my locality as a forbidden fruit or an ill-wind that blew no one any good and so no one was expected to touch it even with a long pole while its users then were treated like pariah dogs.
Marijuana, otherwise known in local parlances in many parts of Nigeria as stone, Igbo, efo, eja, ganja, sensi, kuma, kpoli, and weed, is widely believed before now to be an evil plant in the evil forest that has the potential of invoking evil on any one courting it
However, events in the last few decades across the world have since shattered the centuries-old misconceived perception and changed the narratives as cross-cutting research had since established that cannabis can be put into profitable and beneficial uses. This is so because it had been discovered to be one of the most crucial natural medicines in human history and thus the proverbial stone the builders had rejected with disdain has now become the chief cornerstone all over the world.
As a matter of fact, this plant has been found to have the potential and the potency of providing over 71 medical remedies for the cure of wide-ranging number of diseases and sicknesses including the suppression of acne, deployment as anti-biotic, anti-fungal, appetite stimulator ,treatment of arthritis, asthma, for auto immune disorders and cachexia,
Other benefits of marijuana include: the treatment of cancer diseases, relief for cancer pains, treatment for diabetes, glaucoma, epilepsy, anti-aging as well as reverses aging in the brain and the removal of amyloid plaques to mention but a few.
In the same vein, experts had identified thousands of potential products which can be produced from marijuana, industrial hemp or cannabis. Such products include: clothing, cosmetics, lotions, shampoos, soaps, paper, food, feed, beer, biofuels, animal bedding, building materials, insulation, and car moulding among many other consumer industrial products.
Interestingly, markets for marijuana and allied products in many countries of the world had continued to grow in leaps and bounds. Recall that sales of hemp products to the US consumers have reportedly expanded to $500m in recent years, while the country's hemp market continues to develop astronomically with an annual revenue of the product climaxing at $40bn (equivalent of N1.5tn).
Moreover, in Latvia (a former member of the Soviet Republic), marijuana accounts for about $97m revenue, representing 0.64% of the country's Gross Domestic Product. Similarly, revenue from cannabis also represents 0.47% of the GDP of Australia and 0.45% of GDP of Czech Republic. In like fashion, as the United States, the Czech Republic has relaxed its standpoint towards cannabis in recent years. This Eastern European nation legalised marijuana for medical intentions in 2013 while in Slovenia, marijuana revenue represents 0.36% of her GDP.
Lastly, this natural plant accounts for 0.35% of the GDP of New Zealand as it is estimated that the turnover in the marijuana industry is roughly $366m, or more than a third of a percentage of New Zealand.
It cannot be over-emphasised that considering the enormous floodgates of revenues that this plant had been opening over the years, about 30 countries of the world including Argentina, Australia, Canada, Chile, Denmark, Finland, Mexico to mention but a few have legalised the plant for medical and recreational uses in the past few years. This and other factors therefore explain why Governor Rotimi Akeredolu has determined to propel Ondo State to take advantage of the estimated $145bn medical marijuana market bearing in mind that the state is the breeding ground for cannabis cultivation, whose estimated value has been projected to be $145bn by 2025.
Akeredolu has started hitting the ground running culminating in his recent visit to Thailand alongside Col. Muhammad Mustapha Abdallah (retd), the chairman of the National Drug Law Enforcement Agency, to learn more about cannabis extract development. The programme centred on modalities for planting, licensing and extracting cannabis oil from Ondo State.
Recall that in all my sojourn in many of the developed countries of the world including France, the US, the United Kingdom, the United Arab Emirates, and others in Europe, I have been able to discover that one glaring difference between the developed world and Africa, apart from corruption, is our inability to think out of the box and bring to bear insightful and ingenious ideas that are expected to turn around the fortunes of the different nations of Africa. This is because most Africans are pessimists.This is lucidly depicted in the age-long saying of Winston Churchill, a former British Prime Minister: "An optimist sees opportunity in every calamity while a pessimist sees a calamity in every opportunity".
It is therefore interesting to note that Akeredolu is one of the greatest optimists Ondo State has ever produced in history as he has designed inventive and innovative templates for the total transformation of the state from its agrarian status or civil service propelled economy to an industrialised economy through turning marijuana to an instrument of wealth and the creation of an industrial hub in Ore.
According to Steve Jobs, the former C.E.O and co-founder of Apple Inc., "Innovation distinguishes between a leader and a follower". The Ore Industrial Park serves as the connecting rod to the following exciting investment opportunities: Base metallic, assembly, plastic products, light manufacturing, JPP generation and distribution, base solar panel, processing of mineral resources, general parking yard, gas pipeline and distribution, dry bulk terminal, wood and wood products among others. To oil and complement these are the recently awarded contracts for the construction of the 37.5km dual coastal carriage Araromi-Seaside-Akodo-Lekki Road worth N32bn as well as the proposed $1.3bn multipurpose Deep Sea Port in the state, that is expected to be constructed through a collaborative efforts among the Ondo State Government, the Chinese, the Dutch and other investors.
Analysts believe that this will create job opportunities for 20,000 people in the state. The Free Trade Zone is projected to provide between 9,500 and 10,000 employment opportunities.
Given the dwindling crude oil fortune in Nigeria, that is driven by the systematic movement away from oil and gas energy by countries of the world into electrical energy, nuclear energy, solar and wind power or hydro power e.t.c., it has therefore become imperative for the states and by extension the nation to diversify their economies from a monolithic economy. The giant strides of Akeredolu in this perspective are enviable indexes of a masterplan designed to move Ondo state from the nadir rubble of underdevelopment to the zenith of laudable development and economic buoyancy and this has therefore positioned him as one of the greatest pacesetters of our time.
Frank is a chartered accountant and member of the Association of Certified Chartered Accountant of the United Kingdom
Copyright PUNCH